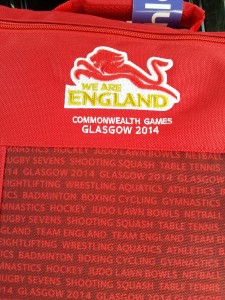 Seems I'm not so good at keeping up with this blog malarkey!! Apologies for those that are eagerly awaiting my updates…probably many of you. Obviously.
So, I finished the last one by talking about finding this 'competition' mentality. Well it seems as though it has literally taken me until now to find it! I was kinda hoping it would only take me a few meets and I would be back to fighting form, PBing, qualifying for Euro's etc. However it has not quite gone to plan! Alas, it has got better and I am very thankful to my coach Andy for helping me get back to where I should be. I have competed in a number of competitions since I lasted blogged. My best was my latest meet at our last UK Women's League in Liverpool where I threw 58.25m. That by the way was a 5hr 30min trip by coach to get there. Then a 6hr 45min coach ride back to get home!
I did stay in a hotel I should add. I didn't do that in one day..!
I have one last competition to qualify for the European Championships which is this coming weekend, 13th July. The magic mark I am looking for is 59m. I have thrown very close to this is training recently so hoping the weather forecast changes and its not the thunderstorms it says its going to be. Not the typical Italian weather I was expecting!
Outside from competitions, I have been formally selected to compete for Team England at my second Commonwealth Games held in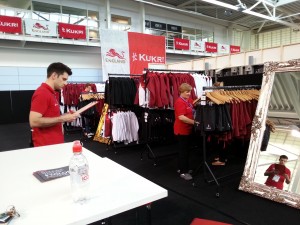 Glasgow. My Discus qualifying is due to take place on 31st July.  The final will be held the following day on the 1st August.
I have all 15kg of kit in a big suitcase ready and waiting to go!
The 'kitting out' experience was as always very cool. Its the moment where everything gets very real and you can get the early adrenaline rush. You get measured for formal wear like the opening and closing ceremonies, casual wear to hang around the village, competition kit for when your big moment comes(!) and interviews.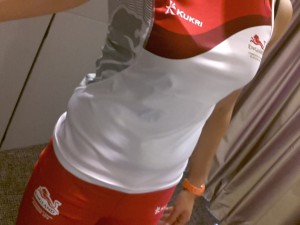 You go through things like Anti Doping, media training, things to expect around the village and the Games themselves. Highlights include the 24hr food hall with every imaginable type of food up for grabs! Its also the place you get to see the 'big dogs' being very normal! Important not to get star struck at that point and not eat too much- a very common thing to do!
Ok, so you are pretty much up to date. I shall report back with news on European selection and the build up to the Commonwealth Games. Quite possibly from the Games village!
Over and out.