Apologies for such a slow website update. There was a lot of negative things going on and it was really hard to find something positive to write about! Anyway, I am in a better place now!
2017…where to begin!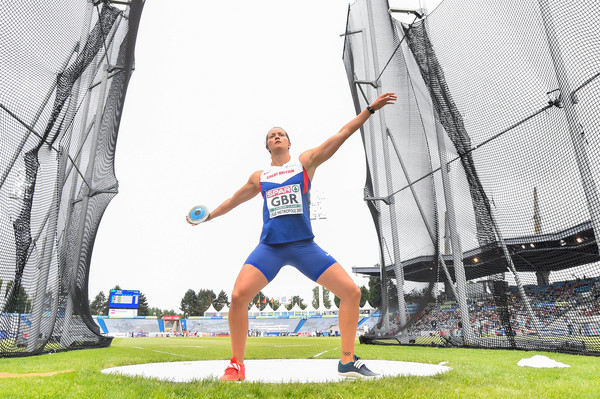 As I mentioned in my previous blog, I hurt my back a couple of days after throwing my World Championship qualifier. Unfortunately, this never got better. I was put back on funding for the 2017 season so was relying on the British Athletics medical team (perhaps too much) to find a solution as to why this has happened and what I/ we can do to fix it. In short, apart from a few short lived days of being pain free, nothing was fixed. I had no fitness, no strength, no throwing technique for the entire summer season. Adjustments were constantly being made with training schedules, sessions, technique which left me in no-mans land. When the London World Champs finally came around, after a couple more successful pain killing injections, I was able to compete pain free. My first round was a foot foul, my second round was a no throw, so I had one throw to try and make the best of my situation. I threw 57.71m. Now this may sound abysmal, but having turned up to the holding camp 10 days before literally not being able to throw at all, and having the pressure of 2 no throws with only 1 throw to go- and bear in mind the competition I did directly before this one to test my back was also 3 no throws, I was really quite happy with a 57m throw. I did one competition after the World Champs which was my first Diamond league of the season. I threw badly and promptly ended my season.
After I called an end to my season, I had a 6 week break and travelled Europe with my Australian boyfriend. When I came back to training, my back pain was exactly how I left it. I was told I was being taken off Lottery funding once again so decided to use my last few days on it to have another pain numbing procedure on my back. This time it was a radio frequency procedure which, in short, burned away some of the oversensitive nerve endings in my back. I was aware that this would not fix the root cause of the problem but I felt it would give me a window. Fast forward a few weeks, I'm not sure how much that procedure helped but I was recommended to see a physio that has, and is working with many top level athletes, and I finally started seeing some improvements.
2018…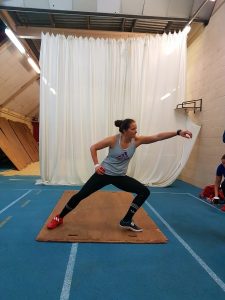 On the 20th January, I arrived back in Sydney with a functioning back and renewed hope! I sit here on the 13th February having completed nearly a month's worth of training and can finally report some positive news- I am optimistic about my 3rd Commonwealth Games! This may seem really insignificant but I cannot stress enough how long I've lived in doubt for. I know people experience far worse injuries than mine, but life stuff and this meant it was a tough time for me. Thankfully I can now see the end of it. I know I'm doing all I can to give you all something to shout for in April and I thank every person that has helped and supported me. I still have some way to go, but know I am doing everything I can.
Thank you for your continued support, I'll write again post Games.
Catch me on my social media for daily updates on training, competing and everything in else in between.